Commission
Once every two months a party is organized in Enschede called: Vossenjacht (in English: Fox Hunt). All kinds of things happen during these infamous evenings. Think of: fishing beers, bullets like coins and dressed up foxes. Each edition, the organization asks a different illustrator to make an illustration for the coming edition. They asked me for this edition. The only limits there were: it must be possible in a circle, preferably in autumnal colors. Those are awesome restrictions to work with as a freelance illustrator!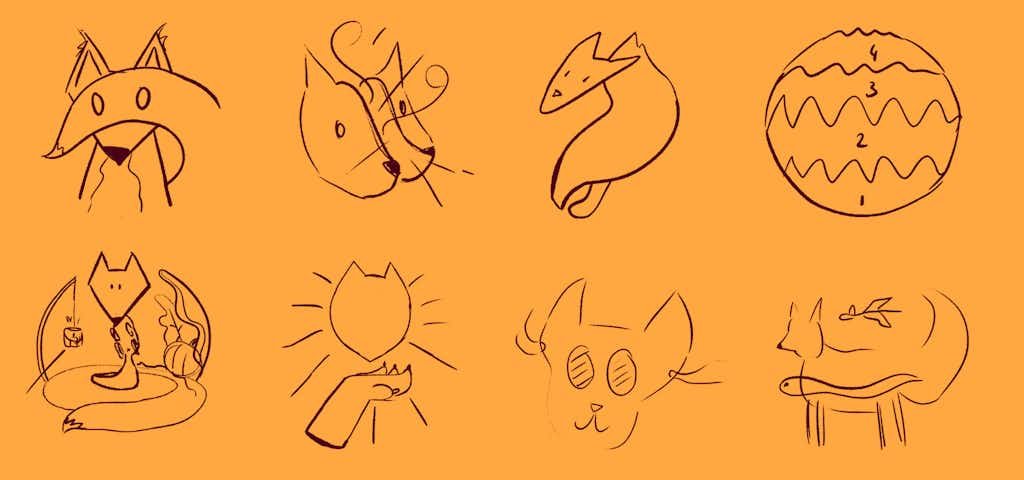 Sketches & chosen style
I had many ideas that I wanted to work out, but I could only choose 1 concept. The first set-up was okay, but a safe choice. Nothing like a night at Vossenjacht ;) During a dull moment on the train I suddenly saw a fox in my head who had looked too deep into the glass and had actually drank himself into a rum bottle.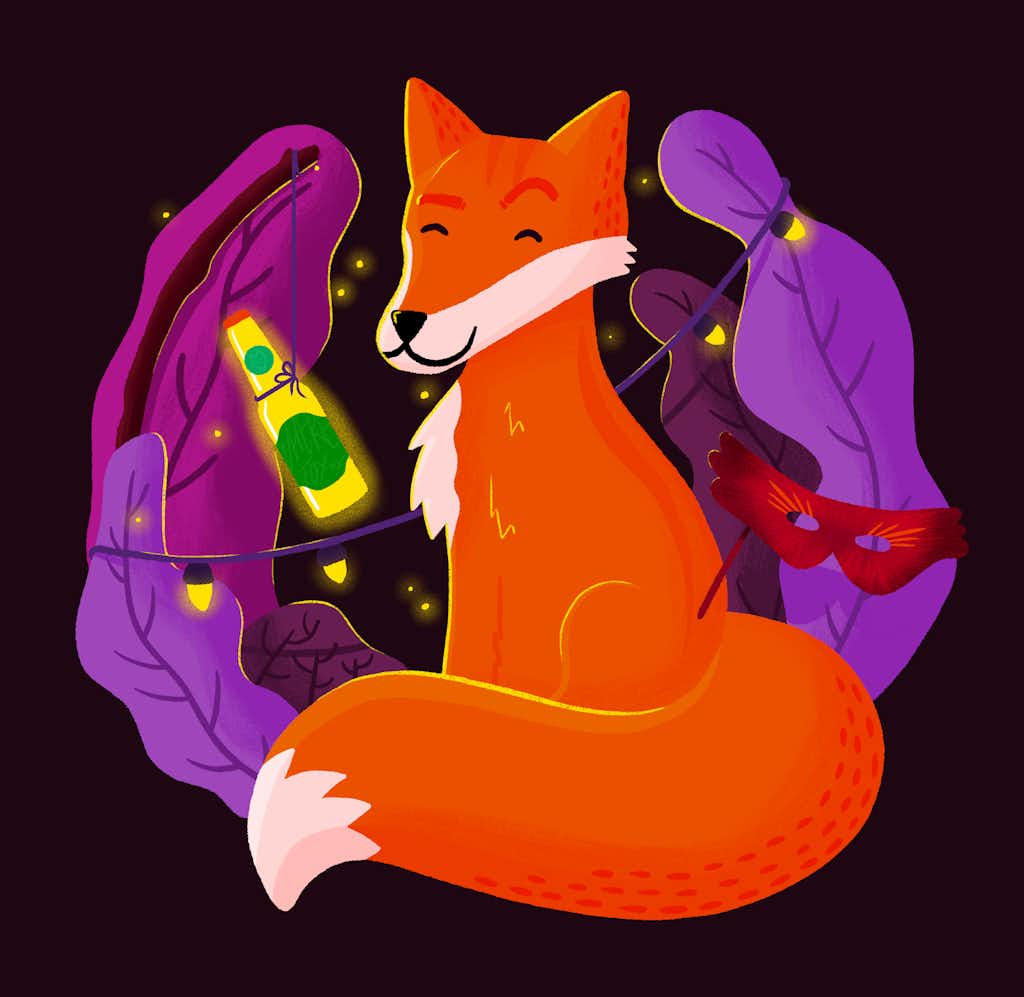 Process
First I worked out the rough sketch a bit more and then I added the colors and textures. Finally, I wanted to give the rum bottle a magical swirl with leaves for an extra effect.
Result
The illustration is printed on a banner of 4x4 meters and has hung in many places on an A2 poster in the city center of Enschede. This illustration could also be found and promoted on all social media channels.