Commission
Re: link is a game developed to make young people (between 12 and 17 years old) aware within a team of the social skills needed to enter into and maintain lasting relationships. I have made an innovative design of this concept that suits the youth.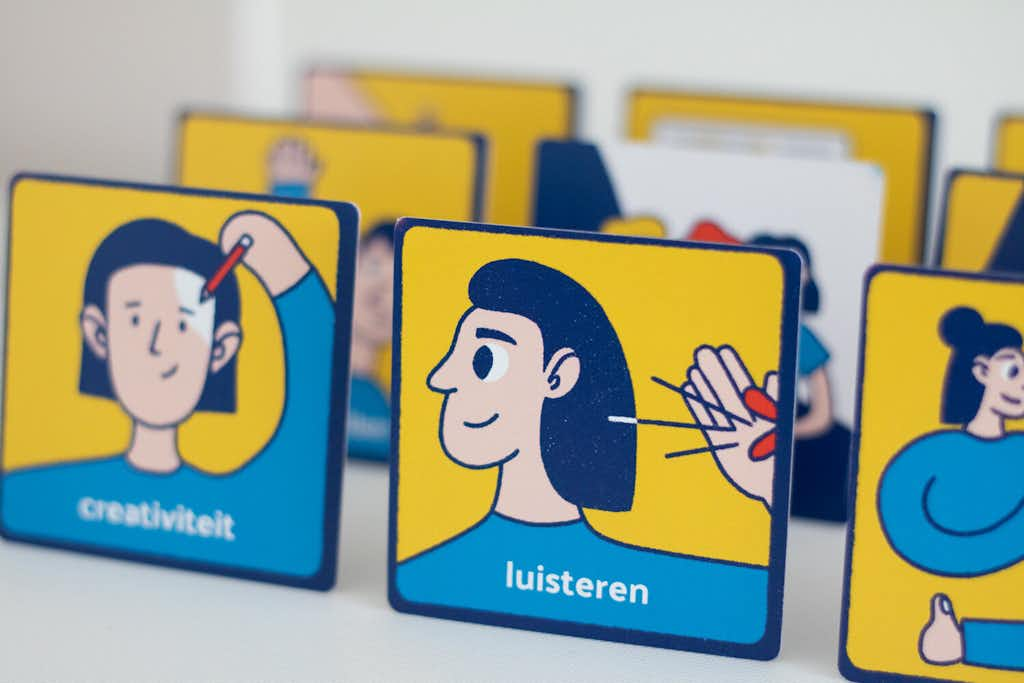 Research
Before I started sketching and planning, I first looked at what might appeal to the youth. Based on that, I started with a simple style.
Chosen style & process
During the first phase I made 3 options from which the customer could choose which style we wanted to use. To keep it as general as possible, I have adhered to a fixed color palette that is understandable for everyone.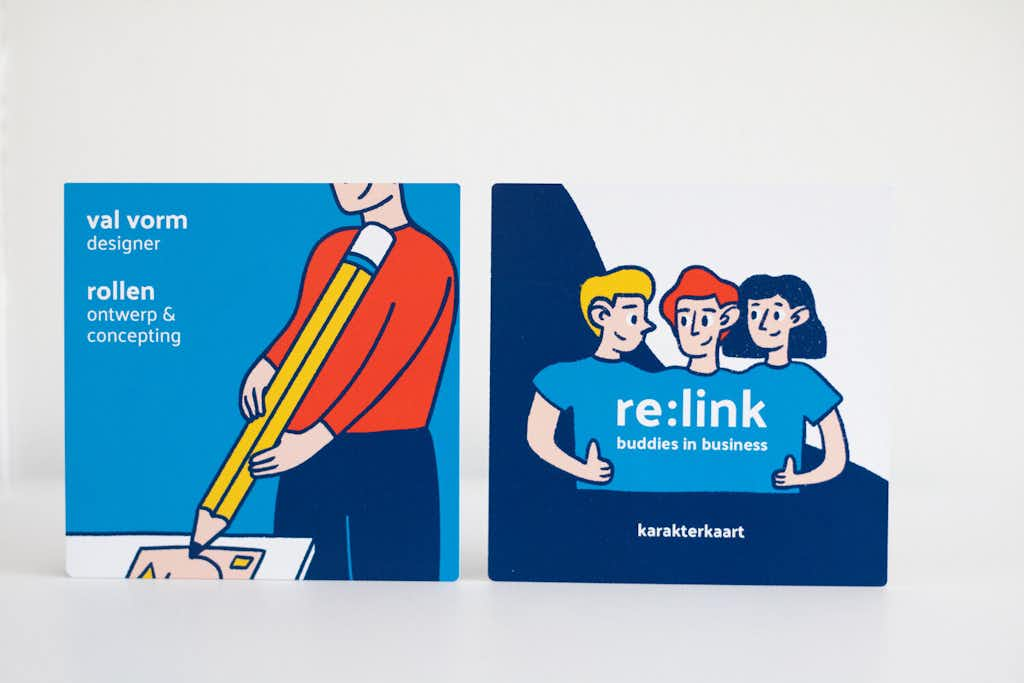 The play cloth
While playing, the youngsters went to the next level step by step. The levels included:
Level 1: Start / Set up your team
Level 2: Build your business
Level 3: Know your customer
Level 4: Choose the activity
Level 5: Is the budget correct?
Level 6: Make a final presentation
Level 7: Final pitch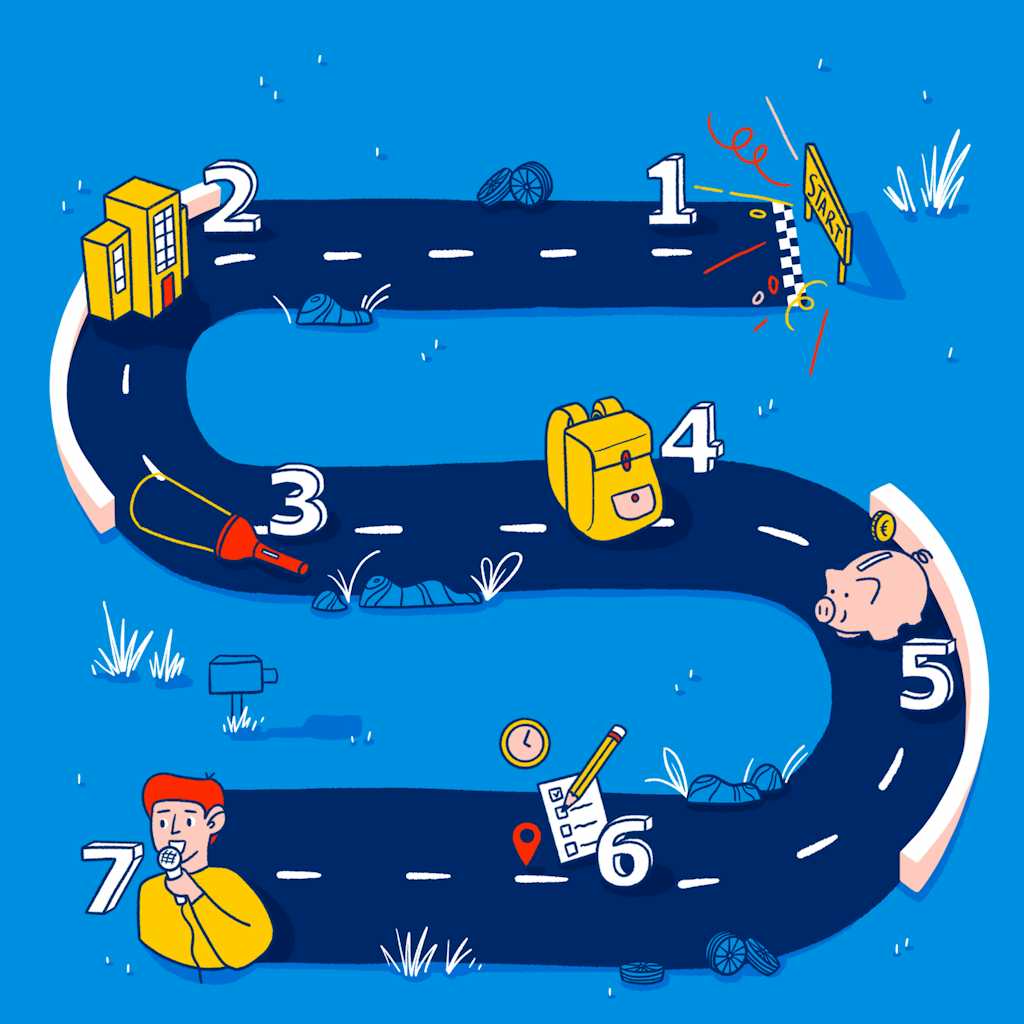 Result
A total of 26 different illustrations for the badges were designed with various character traits that young people had to distribute in their team while playing the game. A number of badge topics: working together, setting boundaries, making contact, celebrating successes, making choices, asking for help, empathy and putting things into perspective.
Besides badges, the game consists of several items. Illustrations have been made for the character cards, fictional company folders, a cotton play cloth of 1x1 meter, brainstorming and budget cards, as well as student and teacher manuals. Below are some examples.