Commission
LuckyBird is a Belgian company that focuses on companies that want to give unique gifts to their employees. They came to me with the request to create a mascot for the brand, to make new illustrations and animations and to think about the design and elements on the website.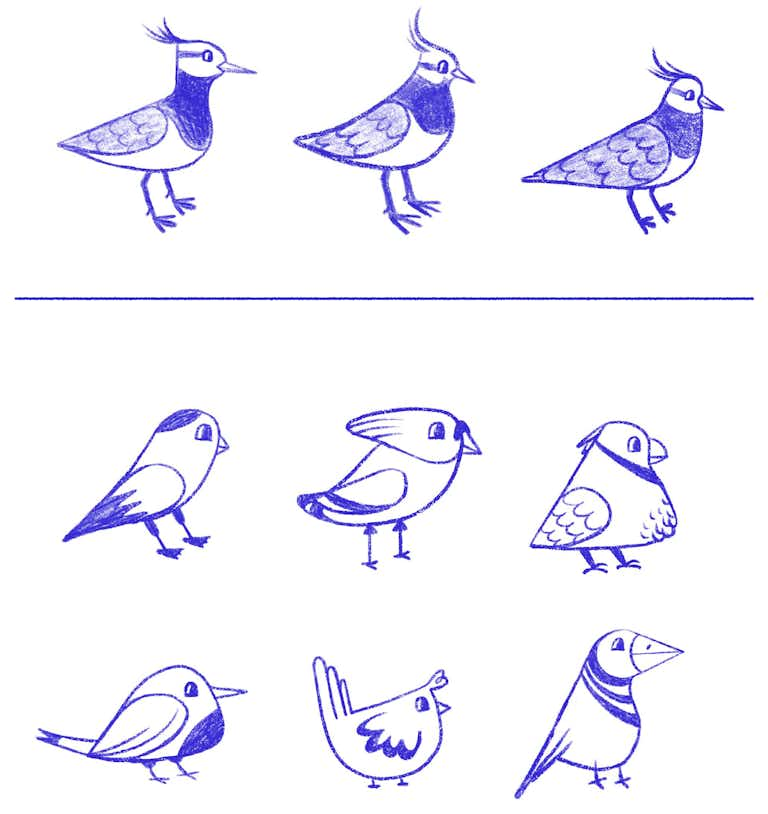 Research
During the first contact, LuckyBird indicated that they think the lapwing is a very nice bird to have as a mascot. Based on that, I made sketches to see if that is the direction we wanted to go. During a follow-up session it became more apparent that the preference was for a generally cheerful bird. The choice ultimately fell on the bird at the bottom left and I also placed the bird in various positions.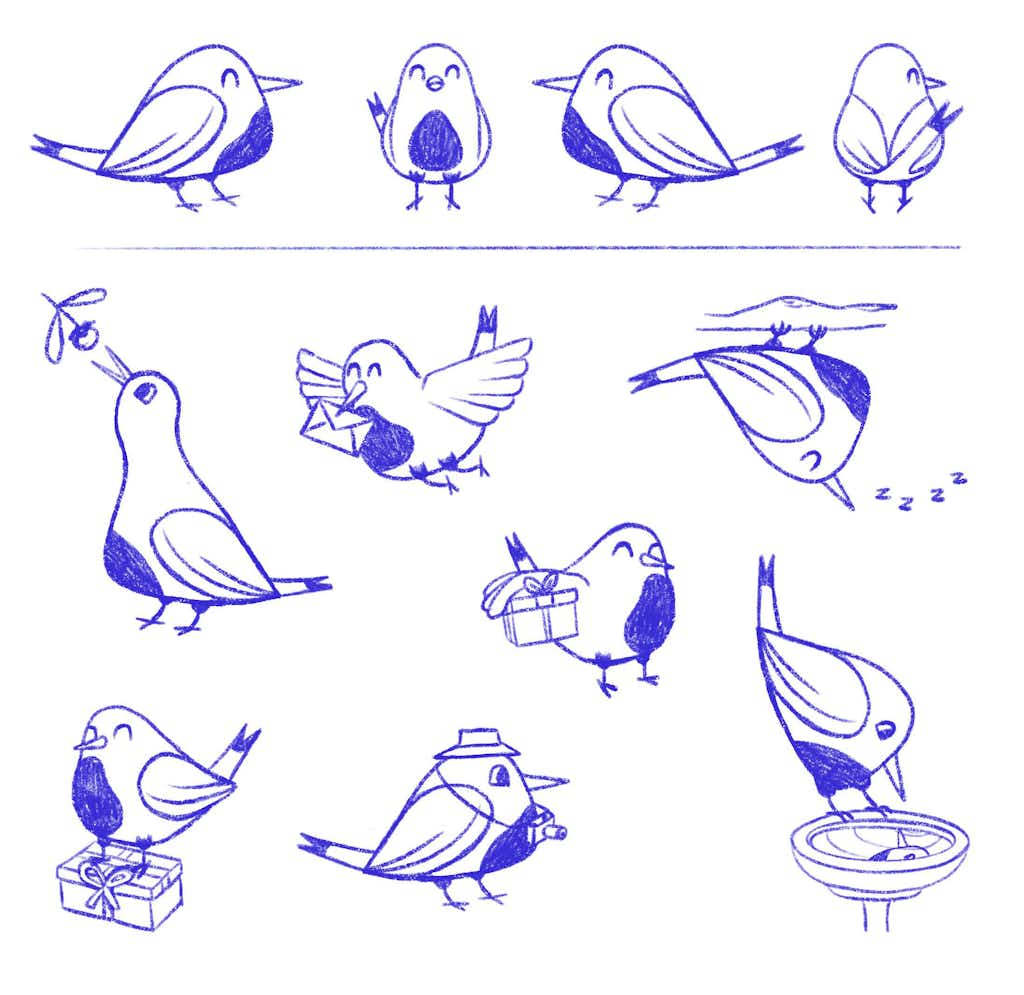 Chosen style & result
To elaborate the bird, we have opted for a cheerful color palette with textured brushes.
Below you will find a number of detailed illustrations, check out the LuckyBird site for all illustrations.